Mildred! The power of a dream.
A celebration of the extraordinary achievement that created one of England's most iconic church ceilings – right here in little old Huntingfield, in St Mary's Church. With thanks to Rev Linda Berry, whose idea it was to commission this play, to the Blythe Valley Team Choir, who sang supportively and to a marvellously hard-working and talented cast and crew, who made it such fun, and so good.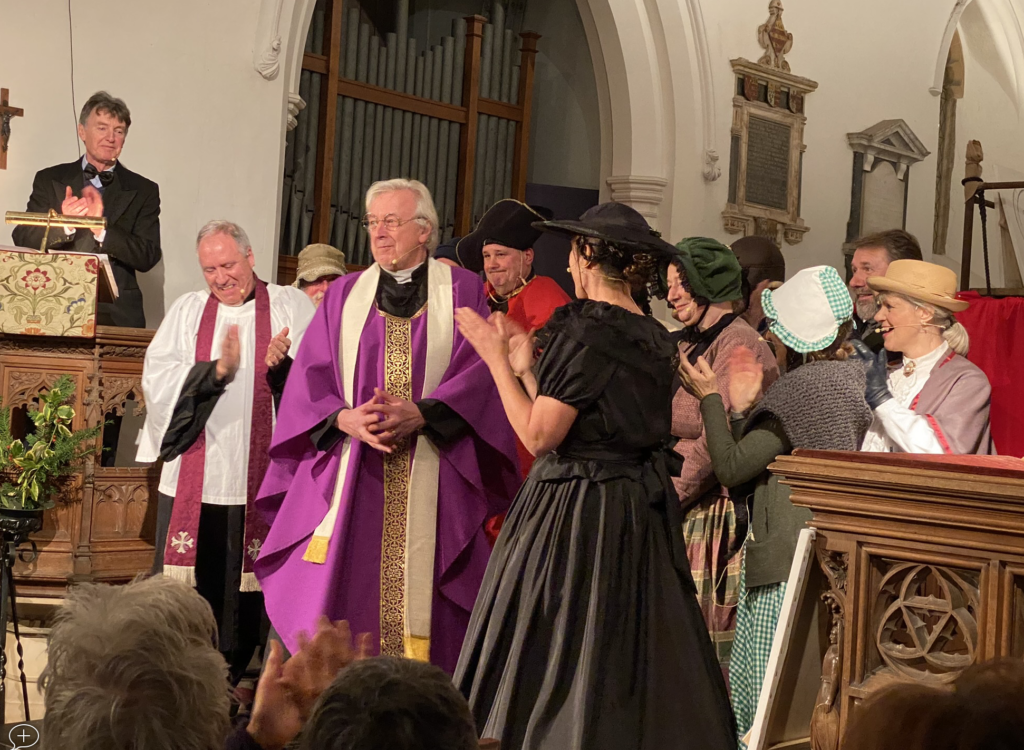 Mildred! The cast and crew
Narrator and Grimthorpe, the Bishop's butler: Stephen Harrison.
Rev William Holland, an English country vicar: Mike Stephens.
His Grace the Bishop of Norwich: Ken Burnett.
Mildred, William's wife and the artist: Liz Forrester.
Mr Edwin (Eddie) Broomhead, church warden, head of the Church Parochial Committee (CPC): Tom McGee.
Mrs Esmeralda (Esme) Potts, church stalwart: Helen Cannon.
Mrs Sybil Sixpence, church stalwart: Marian Cannell.
Mrs Lucy Anne Vanneck, Baroness Huntingfield of Heveningham Hall: Julie Watson.
Harriet: a young wife of the village: Joe Burnett.
Humphrey Bumpton, church beadle: Stephen Moorhouse.
Beth, a 13-year-old schoolgirl: Jackie Driver.
Isaac Potts, head tradesman preparing the ceiling: Nigel Jerrey.
Noah Peel, Isaac's dippy apprentice: Joe Thompson.
Ezra Mustard, Isaac's ageing right hand man: Allan Barnes.
Old Ezekiel (Zeek). A workman: Brian Lucas.
Technical crew: David Burrows, Jim Wardale.
Scenery, props and scene changing: Sue Tyler and Brian Lucas.
Prompter: Sue Brewer.
Written and directed by Ken Burnett.
With thanks to the Blythe Valley Team Choir led by Karen Evans.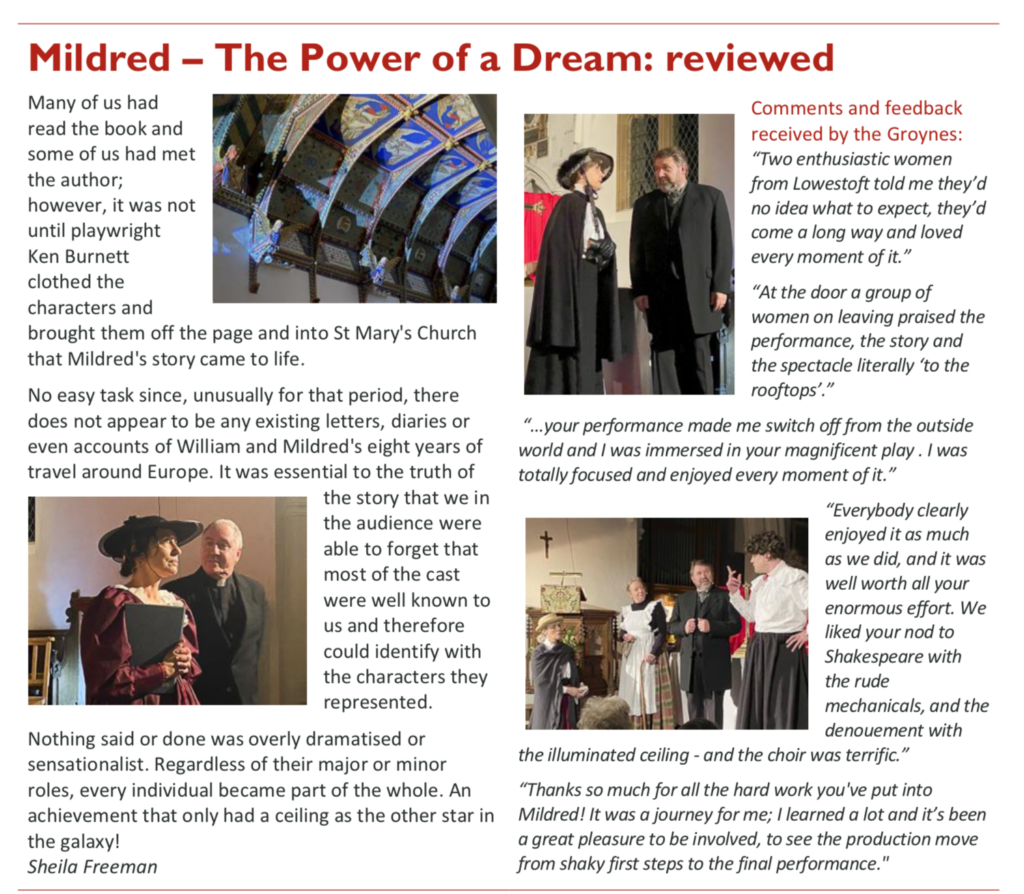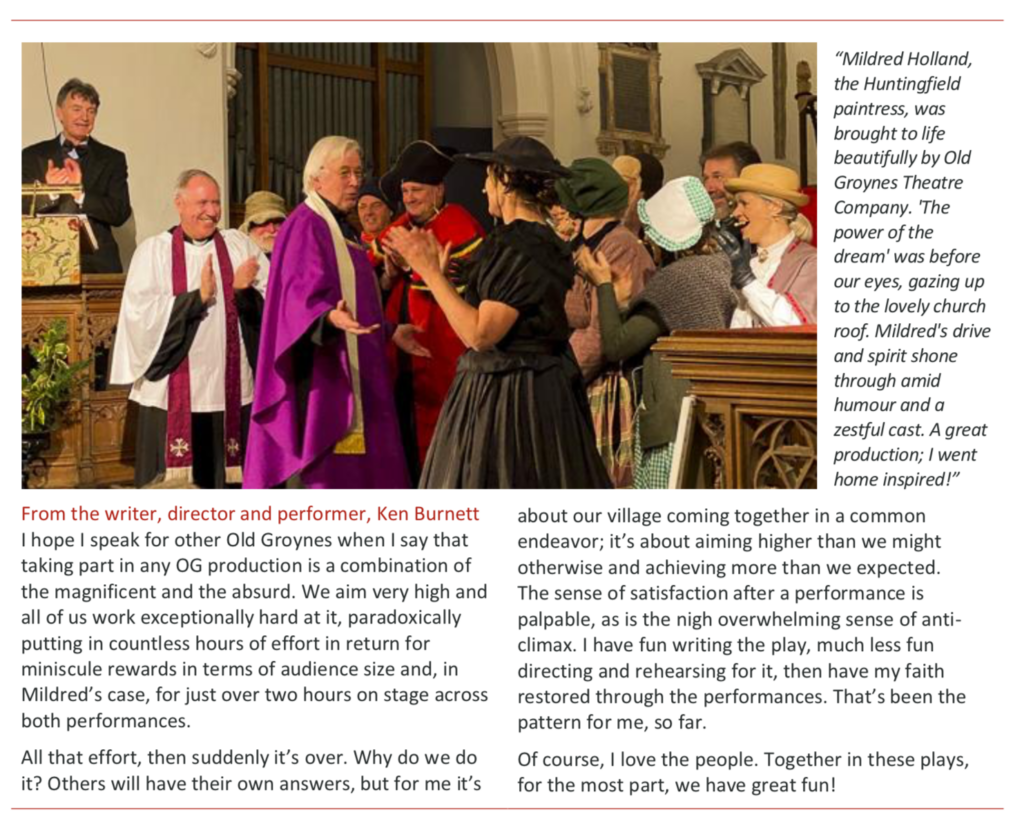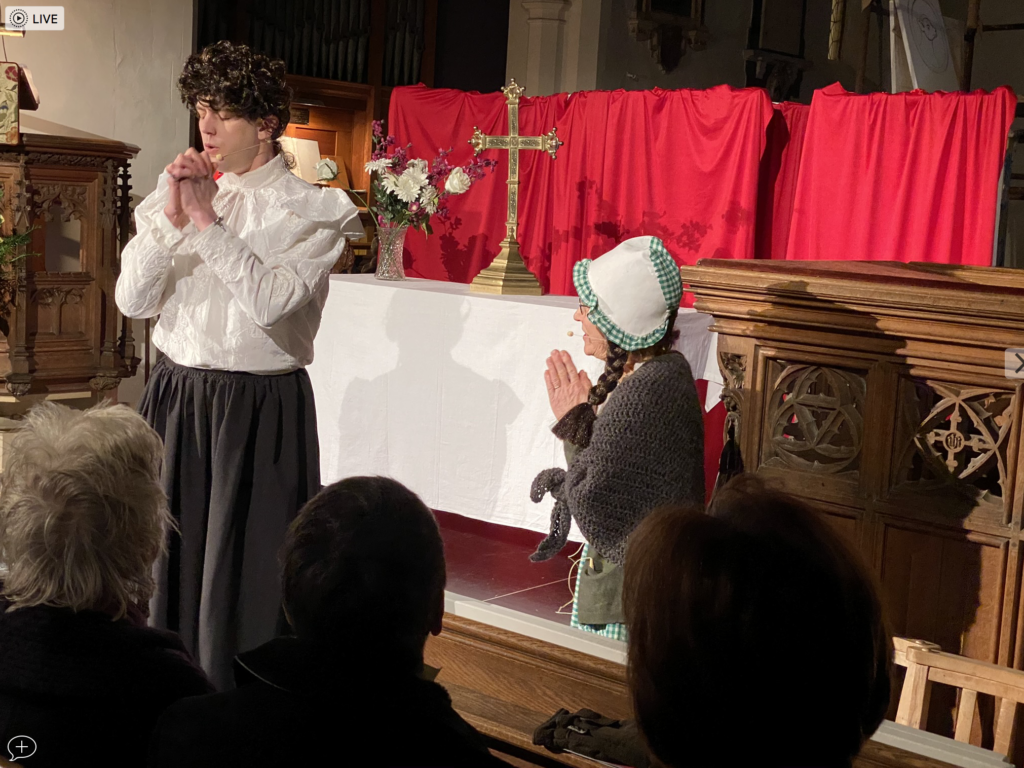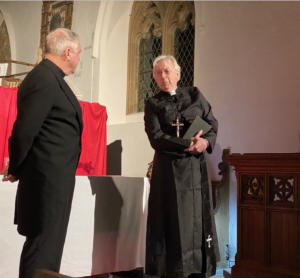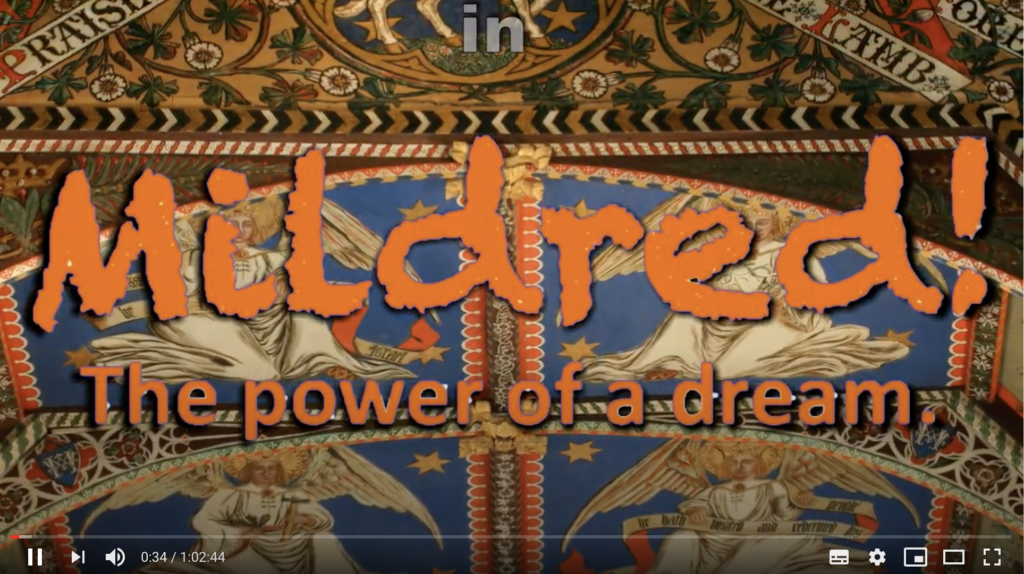 Blimey! Take me back to the Home page.